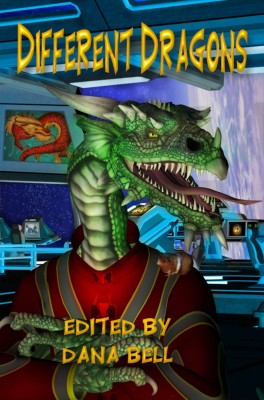 In my writing journey I have now reached the SF/Fantasy
professional borderlands, as my first
paid sale has just appeared in a print anthology, Different Dragons. The story
is a present day hard SF tale set in Antarctica, and so somewhat of a contrast
to many of the other stories you will find in the anthology which is rich in
variety. As the title suggests the editor encouraged dragon stories which move
away from the traditional fantasy tropes. I think its a great idea, but "the proof of the
pudding is in the eating", and I'm too close to the project to make that
judgment
My story was inspired by Lake Vostok, the huge lake hidden two miles under the Antarctic Ice sheet.
It's unusual for me as its the first story I have written to
a specific "call" and subject. There is the possiblity of a sequel if it is well received…
More details follow:
Story "HC SVNT DRACONES"
In: Different Dragons, edited by Dana Bell and published by
Wolfsinger Publications.
The publisher has given me a couple of links where I can
offer 25% discount up until the 15th of May,
One is for an ebook (many different file formats) and the
other is for the paper back
E-book-many different formats to choose from.
Smashwords: https://www.smashwords.com/books/view/309412
discount code is: TY73G
Paperback
CreateSpace: https://www.createspace.com/4263866
discount code is: TGERED9J
Overall a very small step for mankind but a giant leap for
this man…
It's also available on Amazon as paperback and Kindle (USA
and UK) and probably Barnes and Noble too…
USA
http://www.amazon.com/Different-Dragons-ebook/dp/B00CHXTYHI/ref=sr_1_3?s=books&ie=UTF8&qid=1367441605&sr=1-3&keywords=Different+Dragons
UK
http://www.amazon.co.uk/Different-Dragons-Dana-Bell/dp/1936099454/ref=sr_1_2?ie=UTF8&qid=1367864814&sr=8-2&keywords=Different+Dragons
http://www.amazon.co.uk/Different-Dragons-ebook/dp/B00CHXTYHI/ref=sr_1_1?s=digital-text&ie=UTF8&qid=1367864893&sr=1-1&keywords=Different+Dragons